Commemorate Your Achievements
We can help make your next milestone special
with a customized gift or award.
A Dependable Supplier of
Personalized Trophies and Plaques
At Averys Awards in Abilene, TX, we offer plaques, trophies, gifts, and laser engraving services. For athletic wins, academic achievements, or employee milestones, we have all the items and personalization types available for you.
Using state-of-the-art engraving and printing equipment, our creative and experienced team provides customers with quality products to commemorate special moments. We offer competitive prices and quick turnaround time that has earned our customers' loyalty. Whether you need trophies, plaques, or engraving services, we guarantee to exceed your expectations.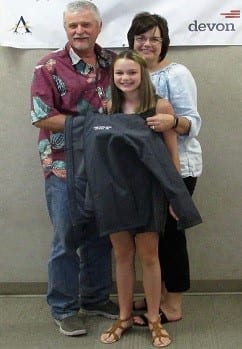 Monte had a 30 year career as an ag teacher, most of it at Artesia, New Mexico, and started Avery's Awards there in 2016. In the Summer of 2020, with his wife Amy, they opened a new Avery's Awards store located in Abilene Texas. Their middle daughter Bayli managed that store for them because she had graduated from McMurry University the previous year and wouldn't come home because she loved the Big Country.
In the Spring of 2021, Monte and Amy gave up on the Governor of New Mexico and decided to move to Abilene to "blow up" Avery's Awards Abilene and start a new adventure. Out of nowhere...Levrets Ink custom screen printing popped up for sale. They were able to make the purchase and operate Avery's Awards from the same location at 1405 South 1st Street in Abilene.
The Abilene community has been so welcoming and have certainly made Monte, Amy, and their youngest daughter Fallon (a senior at Wylie High School) feel at home here in Abilene. Thanks so much to our new customers, our Levret's Ink customers, and especially our New Mexico customers who still let us make their trophies, plaques and personalized gifts.