Commemorate Your Achievements
We can help make your next milestone special
with a customized gift or award.
A Dependable Supplier of
Personalized Trophies and Plaques
At Averys Awards in Abilene, TX, we offer plaques, trophies, gifts, and laser engraving services. For athletic wins, academic achievements, or employee milestones, we have all the items and personalization types available for you.
Using state-of-the-art engraving and printing equipment, our creative and experienced team provides customers with quality products to commemorate special moments. We offer competitive prices and quick turnaround time that has earned our customers' loyalty. Whether you need trophies, plaques, or engraving services, we guarantee to exceed your expectations.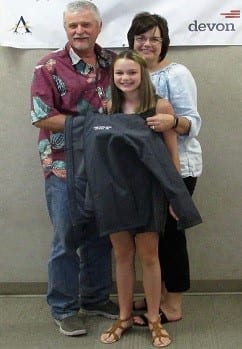 Amy and Monte bought the plaque and trophy business in town that had been making the Artesia FFA plaques for many years. They built a new workshop behind their home and went to work. The heart of the business was an old rotary engraver that does beautiful work but is incredibly complicated and slow.
In the summer of 2017, they bought a laser machine that changed everything. Apart from plaques and trophies, they also laser on wood, leather, glass, crystal, powder coat, and even pumpkin pies. Personalized gifts and awards are probably 80% of the business now. The Avery's appreciate all of their current clients and look forward to new ones.